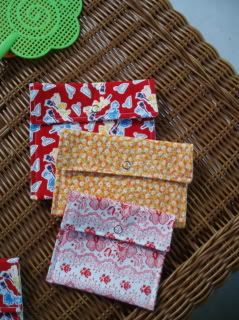 Some little pouches, from a tutorial I found on Craftster. Those little snaps are awesome, they're set in with little prongs, so much better than sewing!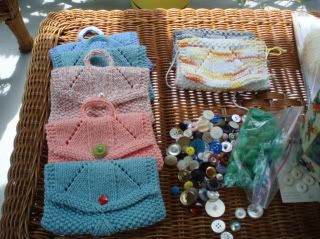 Even more little pouches, this time the Sundance Makeup bag from Ravelry. I think I made about a dozen of these little cuties. Of course I haven't sewn the buttons on most of them, and haven't even started the linings. They don't absolutely need a lining, but they look really cute.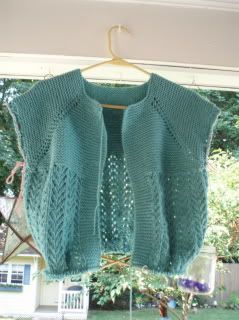 And I started a sweater! A project bigger than a scarf! It's the February Lady Sweater in my favorite Cotton Ease. It's coming along, and even though it's only a 7 stitch repeat I finally had to put markers in every 35 stitches because I kept screwing up the lace.
The dog days have finally hit! It's supposed to be 90 today about 80% humidity, yum!