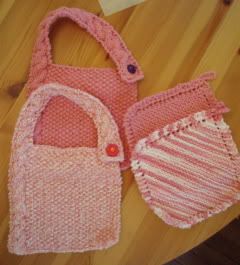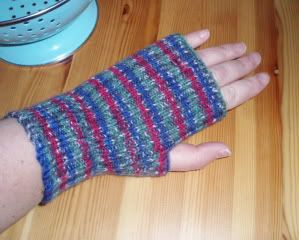 Pink girly bibs and washcloths! Having grandnephews, I don't get to knit pink things very often, but one of the gals who works where my teeny tiny knitting group meet told us she had a 3 month old baby girl. Tell knitters that and what happens? We drop everything and knit pink. My knitting buddy made a gorgeous pink ruffly blankie in record time. The bib pattern is the Modern Cabled Baby Bib on Ravelry.
And some mitts, for the SIL. She's tiny, I'm not. These have a lot of stretch, so I was able to try them on.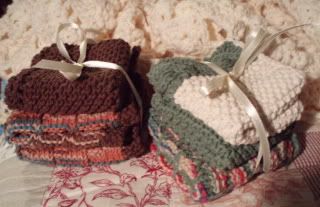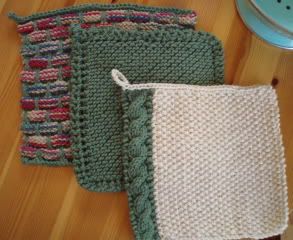 And I liked the bib so much, I copied another Raveler's idea for the two tone and made it into a washcloth. It's a very fast fun knit and takes only a little of each color, good for using up leftovers!